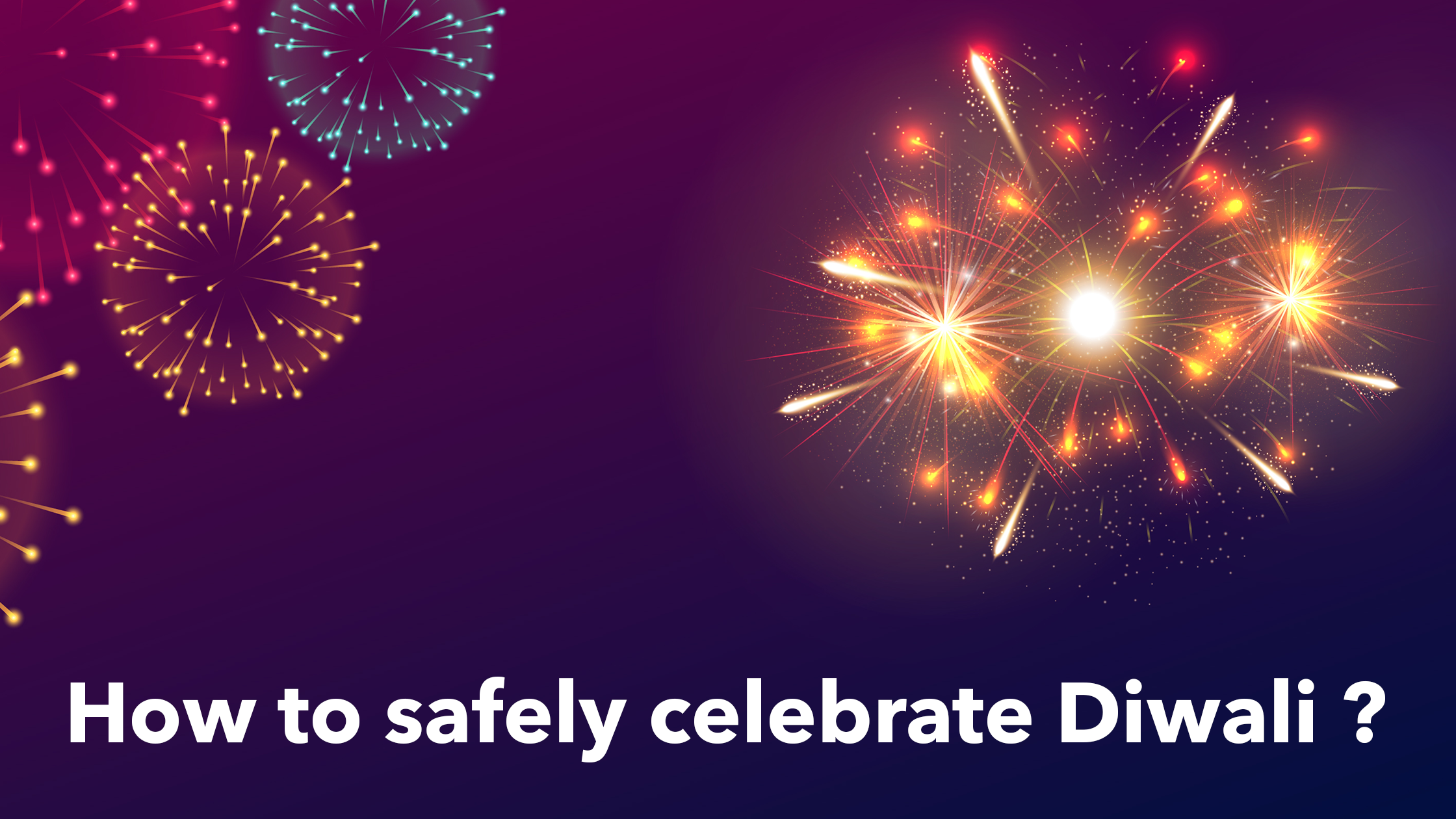 It's that time of the year again. The whole country reverberates to the joy of celebrations over a five-day period. There's music, food, light and an air of prosperity all around! Yes, we'll soon be celebrating Diwali, the festival of light that marks the victory of good over evil.
Celebrated with great joy and festivities in most parts of India, it is marked by the lighting of lamps, crackers, exchange of greetings and gifts, buying gold, decorating of home and sharing sweets with family and friends.
Along with all the above, the festival of Diwali has also become associated with firecrackers that cause injuries and leave people with burns, loss of eyesight, damage to the ears and to property if adequate care is not taken. Every year, there is a significant number of burns and other injuries that are reported during the festival.
Dos and Don'ts:
It is therefore important that each one of us who is celebrating with firecrackers follow a few Dos and Don'ts to ensure that Diwali ends as a happy festival for one and all. If you are a member of the Managing Committee in your residential complex, make sure you list down your Dos and Don'ts so that every resident is aware of what they should and should not do to make it a festival that everyone enjoys.
We provide a list of Dos and Don'ts that you can use as it as is or as a guideline for your apartment complex. You can download the Diwali Do's and Dont's poster, print it and post it in your society notice board as is or under your official letterhead.
Designate areas to light firecrackers:
Another important thing that is mandatory in a gated community is to light firecrackers only in designated areas. Some people love to light crackers in their balconies or just outside their flat. This is a breach of fire safety and can lead to serious accidents. It is imperative that the designated spots for lighting firecrackers are clearly marked and the entire community adheres to it.
Firecrackers should not be lit in closed rooms or balconies of the buildings. They also shouldn't be lit in an area covered with foliage. It is also important to make to make sure that a strict time limit is maintained. Nobody should be allowed to burst crackers beyond a predetermined hour. According to a recent order by the supreme court, this limit is until 10 pm.
Beyond crackers, make sure the open flames of the diyas are not a fire hazard. Make sure they are far away from curtains, open wires, electronics, plastic or paper decoration or any other flammable materials. Teach your children basic fire safety too. It is always better to be safe than sorry.
We offer here a template that your association can customize updating the designated timings, designated areas to light crackers and also update emergency contact numbers. You can share the notice with your residents, print the same on your society's letterhead and put it up in all notice boards. Download the Diwali Notice template to customize it for your complex.
With a little bit of care and caution, Diwali can be enjoyed by one and all. Take that few additional steps to make sure that the festival leaves only pleasant memories for all involved. We wish you a very happy and safe Diwali!
---